CANADY PLASMA® XL-1000
SMART ELECTROSURGICAL GENERATOR
Perfection in Plasma Surgery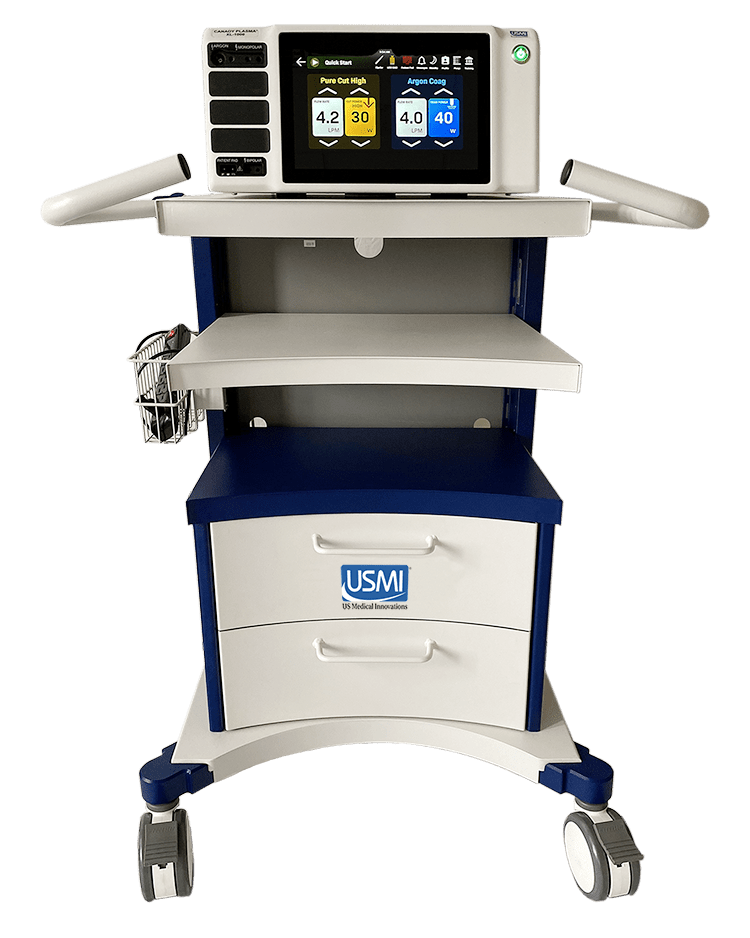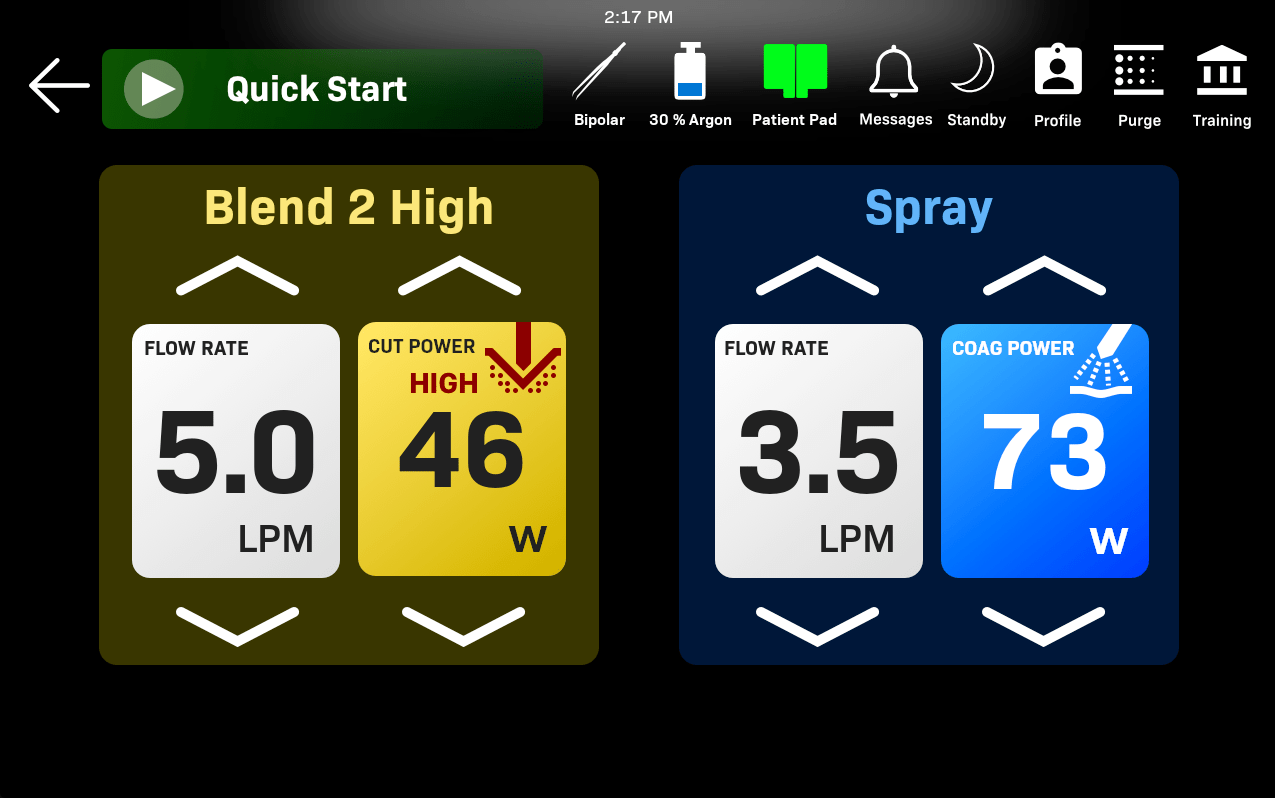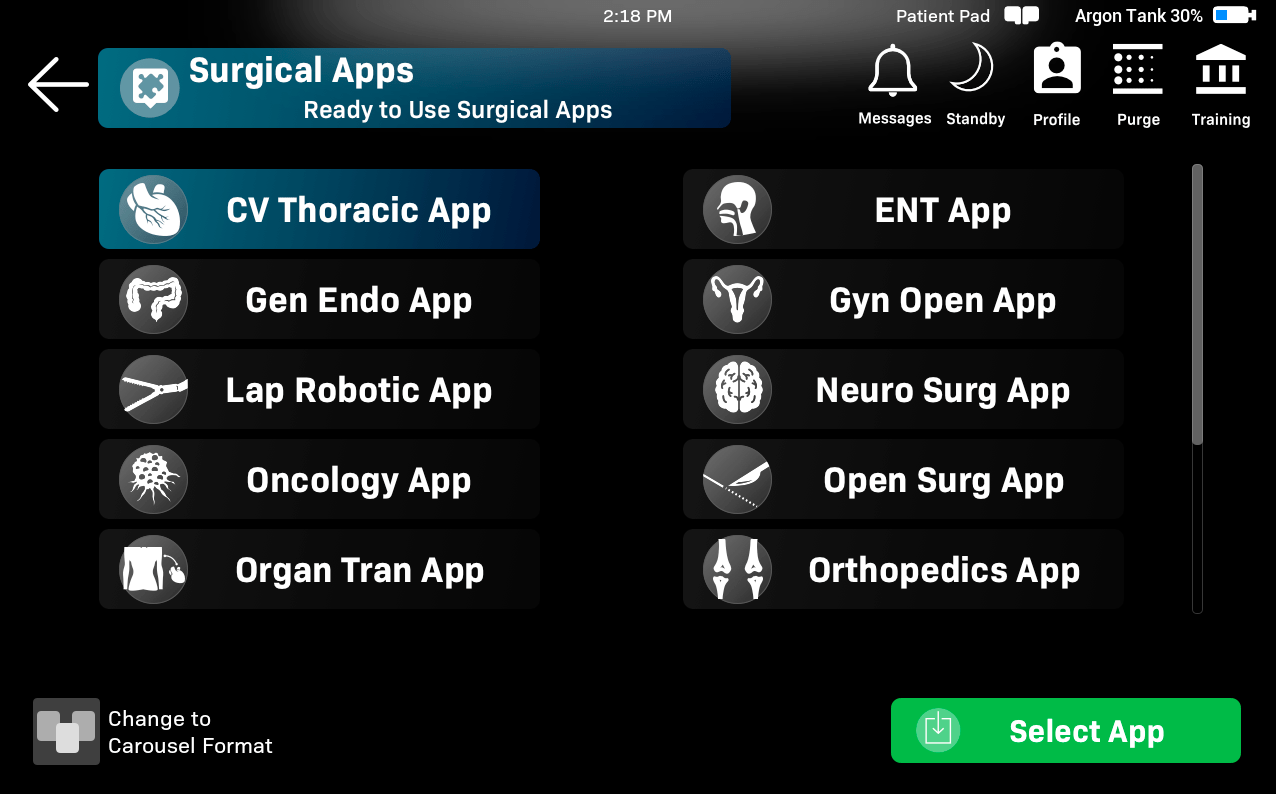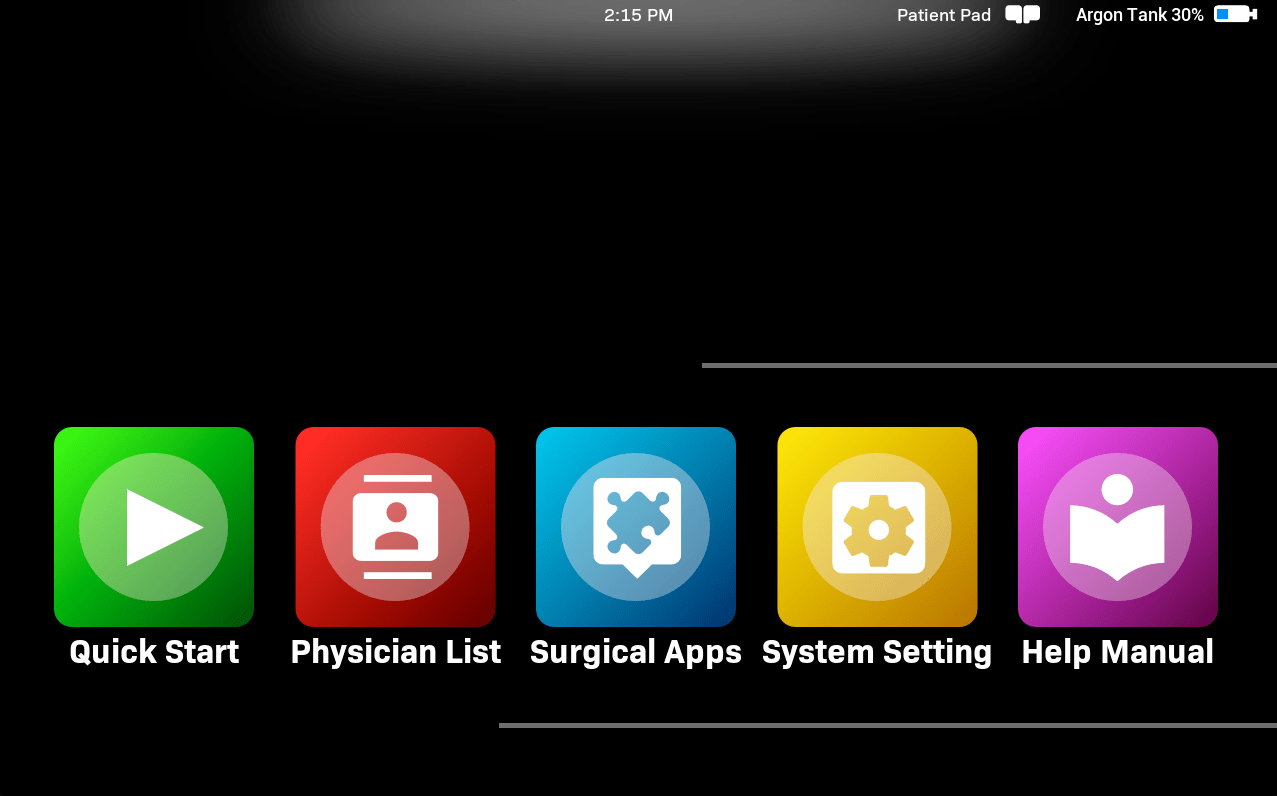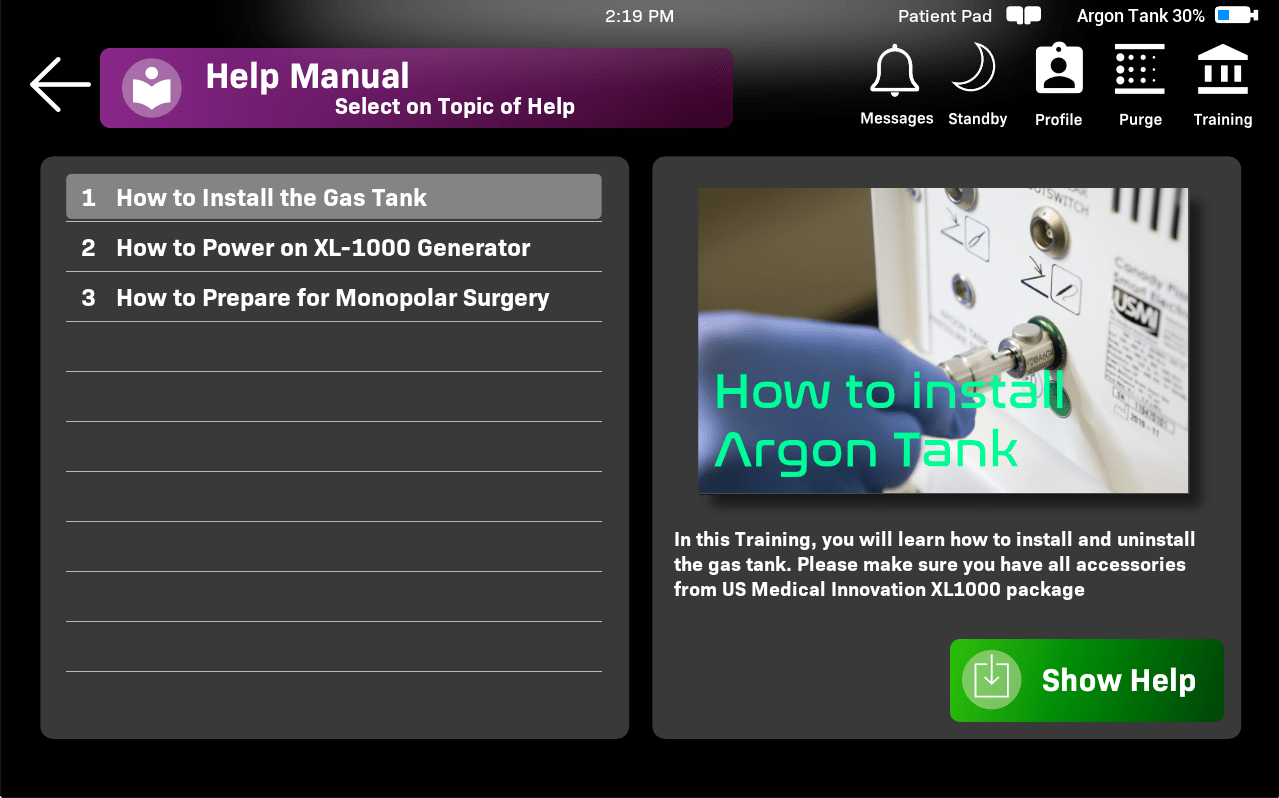 Introducing
GIMSS™ OS

– "Graphical Integrated Management Surgical System" Operating System
The first smart OS for an electrosurgical generator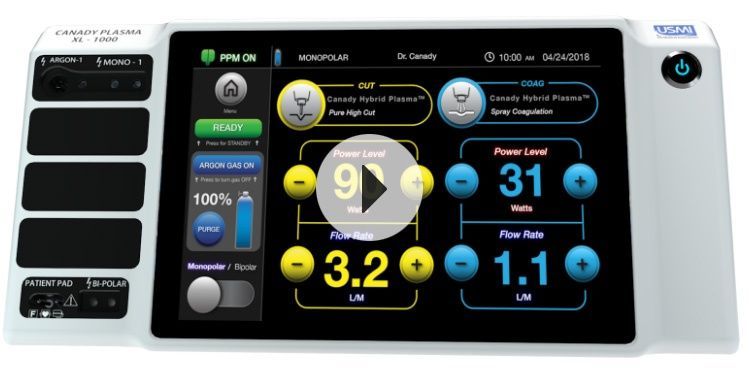 If an electrosurgical generator had a computer today, what components would it include? The invention would include plasma technology, [simple_tooltip content='What is an Electrosurgical Generaor (ESG)?
A device used to cut and coagulate tissues during surgery, using alternating current that changes direction at specific frequencies. An ESG is an alternative to other cutting tools, such as surgical blades or lasers.']electrosurgical generator[/simple_tooltip], [simple_tooltip content='What is a Computer?
"A computer is a machine or device that performs, processes calculations and operations based on instructions provided by a software program. It is designed to perform application and provides a variety of solutions by combining integrated software and hardware components"']computer[/simple_tooltip], [simple_tooltip content='What is an Operating System?
An operating system (OS) is the program that, after being initially loaded into the computer by a boot program, manages all the other programs in a computer. The other programs are called applications or apps.
Examples of existing operating systems include:
Apple —— Mac OS and iOS
Microsoft —— Windows
Google —— Android and Chrome
Canady Life Sciences —— GIMSS OS']operating system[/simple_tooltip], [simple_tooltip content='What is Smart Technology?
SMART = "Self – Monitoring – Analysis – Reporting – Technology"']smart technology[/simple_tooltip], [simple_tooltip content='What are Apps
App is a modern term for software application. An application is a software program that is design to perform a specific function directly for the end-user. Examples of applications include word processors, database programs, Web browsers, development tools, drawing, paint, image editing programs, and communication programs. Applications use the services of the computer's operating system and other supporting applications.']apps[/simple_tooltip], [simple_tooltip content='What is a Touchscreen?
A touchscreen is an input and output device normally layered on the top of an electronic visual display of an information processing system. It is a display device that allows a user to interact with a computer by touching areas on the screen.']touchscreen[/simple_tooltip], and a [simple_tooltip content='What are Keyboards?
A panel of buttons used for typing and performing other functions on a computer']keyboard[/simple_tooltip]. This is the Canady Plasma® XL 1000 Smart Electrosurgical Generator with GIMSS™ OS.
FULLY INTEGRATED ADVANCED
SURGICAL ENERGY SYSTEM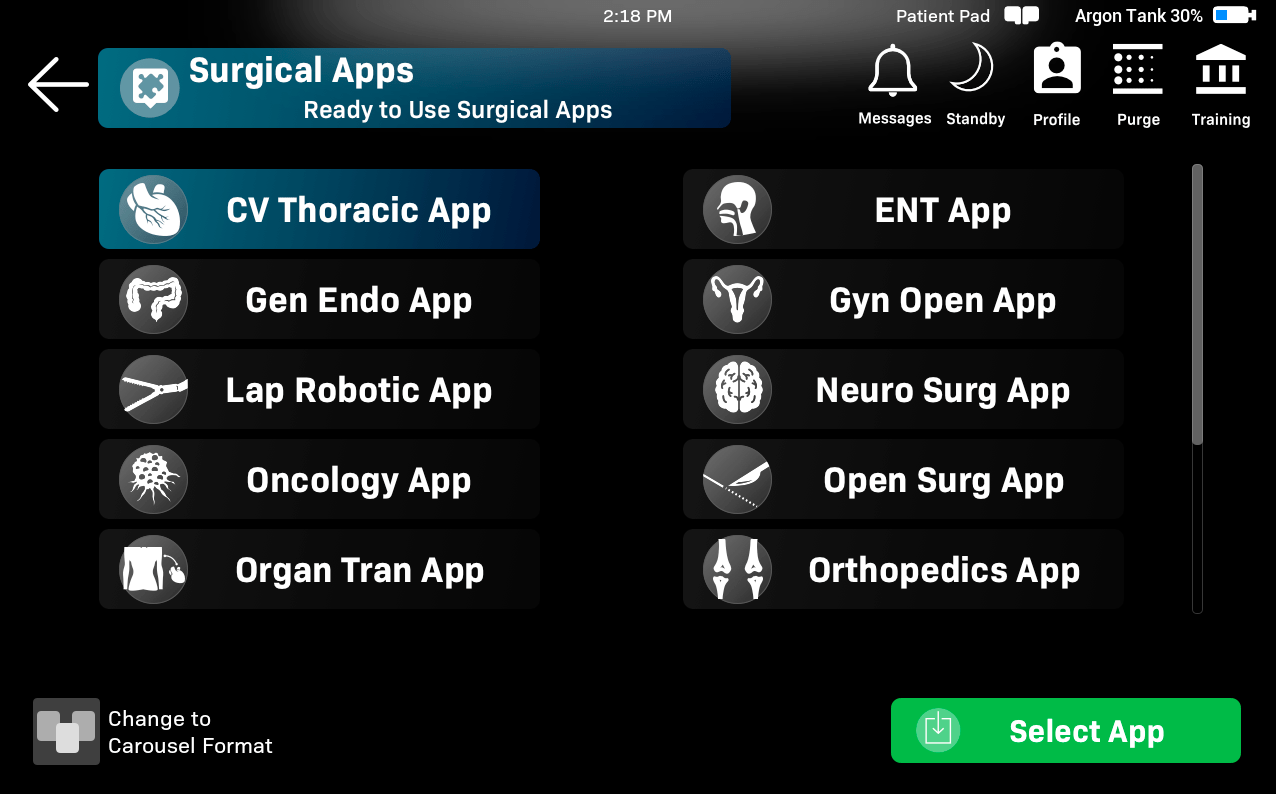 Smart Apps
The GIMMS™ OS features 16 Surgical Apps and the ability to create, store and access system pre-sets.
Intelligent S.M.A.R.T.
Integrated Safety Features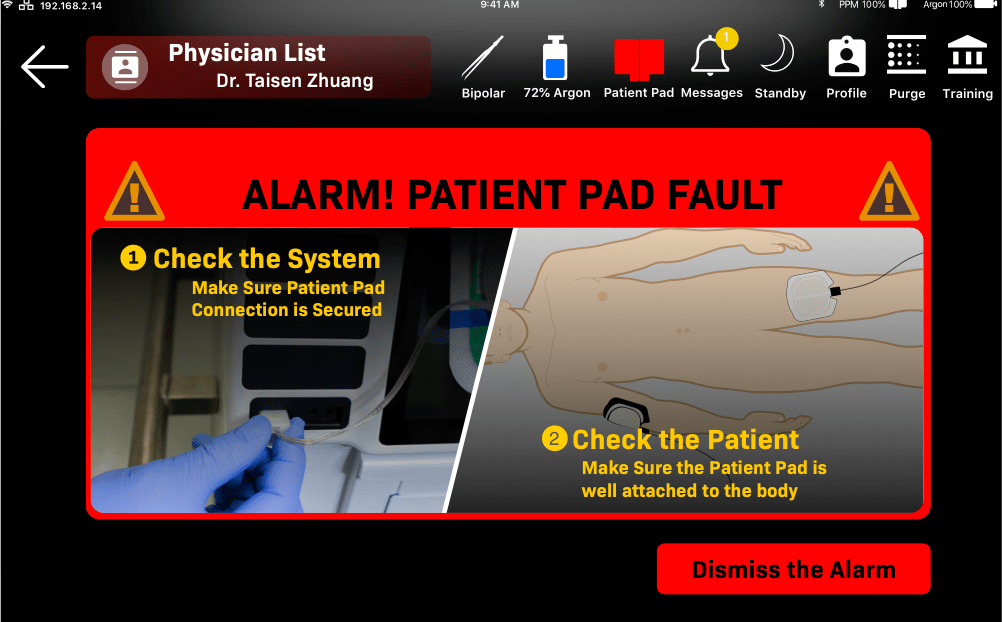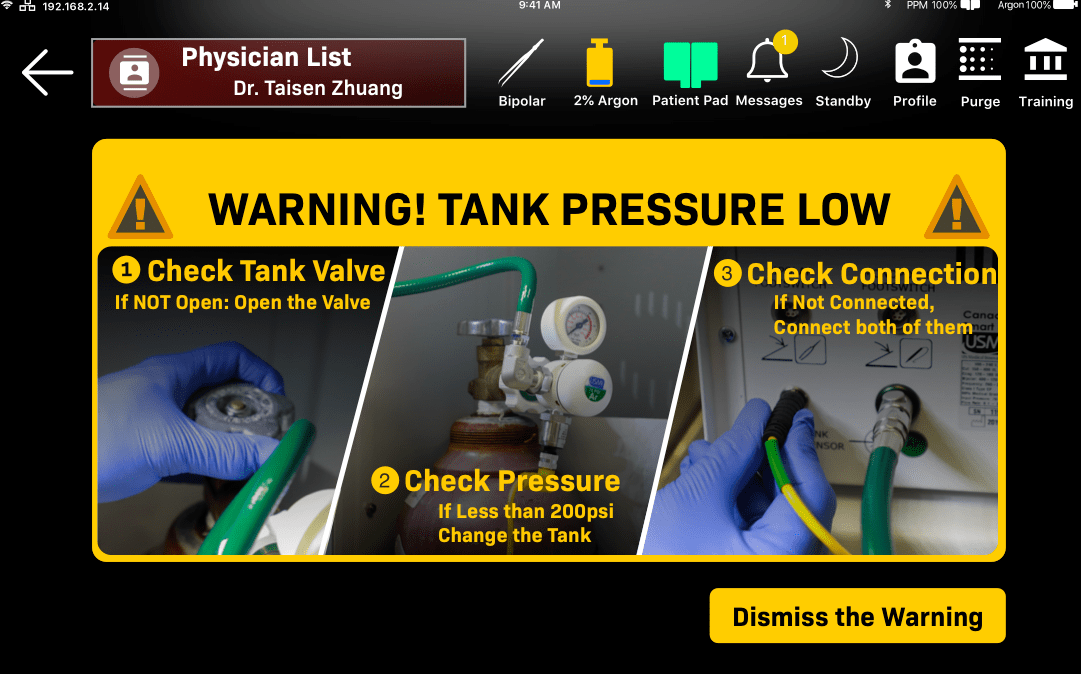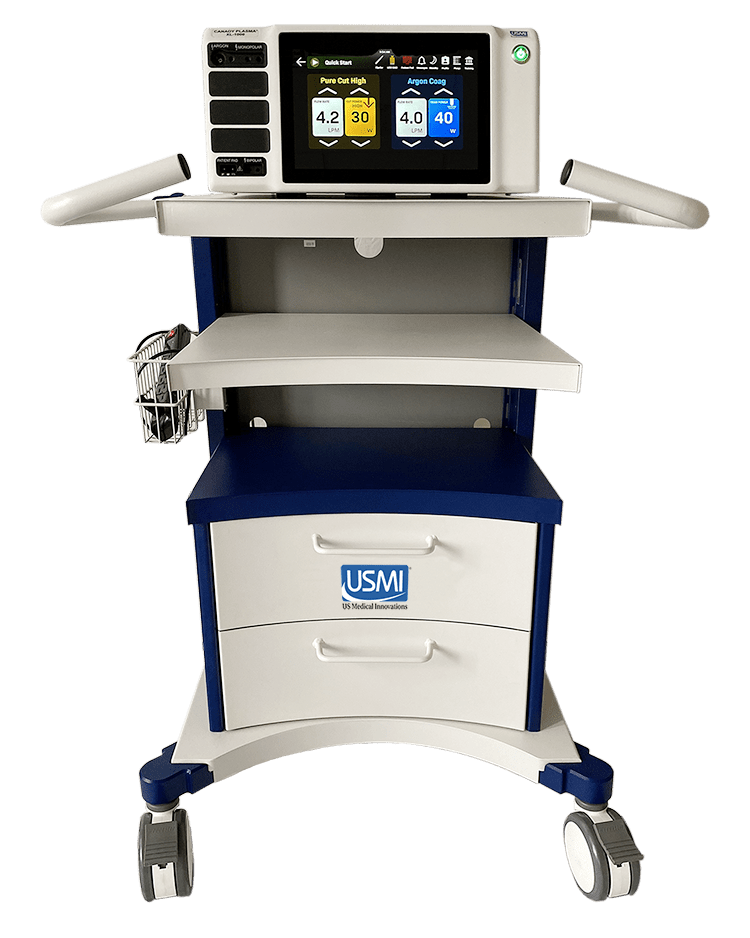 CANADY PLASMA® XL-1000
SMART ELECTROSURGICAL GENERATOR
Features Include:
Single Unit Integrating High-Frequency Electrosurgical Energy With Plasma Technology

Canady Hybrid Plasma™
Canady Hybrid Plasma™ Pulse Cut
Argon Plasma Coagulation
Standard Monopolar And Bipolar Functions

High Definition Touchscreen With Wide-View Angle and 12.1" Surface Display
GIMSS™ (Graphical Interface Management Surgical System) Smart Operating System
TISC System (Tissue Impedence Sensitive Control) provides Dynamic Power For All Types Of Tissue
Customized Surgical Apps with Memory Storage Capacity For Up To 1000 Surgeon Preference Profiles
Smart PPM System – Automatically Monitors Contact Resistance Between Patient and Plate
Sentinel Power Surge Protection
Interactive Support System and Online Guided Tutorial
Auto Stop Function
Power Level Adjustment Through Touch Screen
Adjustable Argon Flow between 0-6 liters per minute
Precise Flow Control
Power Activation through Foot Pedal and Scalpels